The September 2022 Spring School Holidays are full of fun with a HUGE range of the activities, events, excursions and other entertainment available for Gold Coast families.
To help you find the best adventures for your family (your toddler included), we have compiled this fun filled list of things to do these school holidays.
NaturallyGC holiday programs
City of Gold Coast's NaturallyGC holiday programs are specifically designed to connect kids with nature and encourage outdoor play and learning by exploring the Gold Coast's natural environment.
Choose from nature walks and tree plantings, wildlife encounters and marine education, Indigenous art and culture, eco-friendly art and crafts and more.
Family Films at Dendy Southport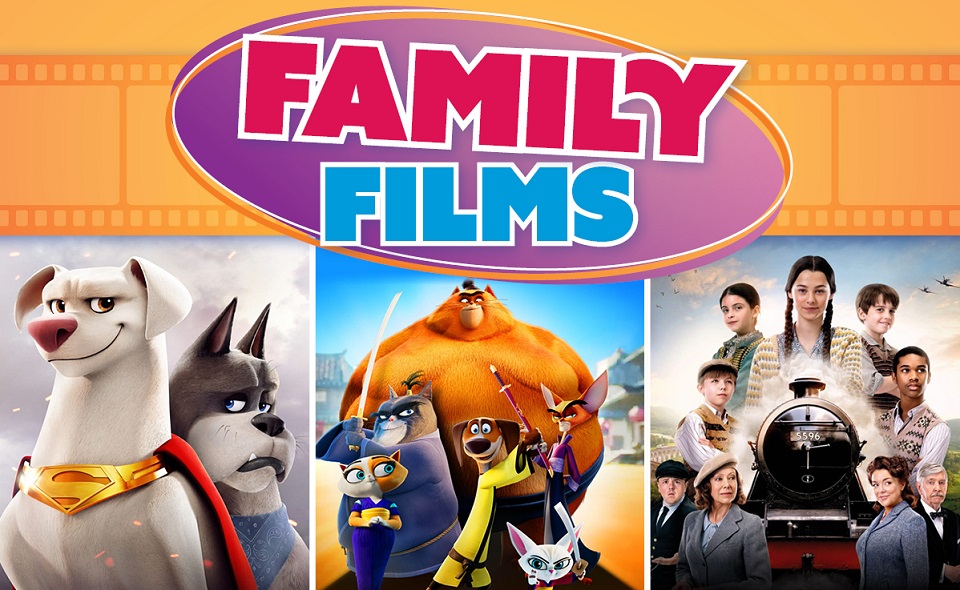 Spring has sprung at Dendy Cinemas!
Catch the latest Family Films these school holidays with all tickets for only $8.00 during Saturday September 17 – Monday October 3, 2022.
Catch DC LEAGUE OF SUPER-PETS, PAWS OF FURY: THE LEGEND OF HANK or THE RAILWAY CHILDREN RETURN.
Each Saturday at 10:30am don't miss DISNEY SING-ALONGS – Moana, Frozen and Frozen II.
Find out all about it, session times and trailers by clicking the link below.
Interactive Butterfly School Holiday Experience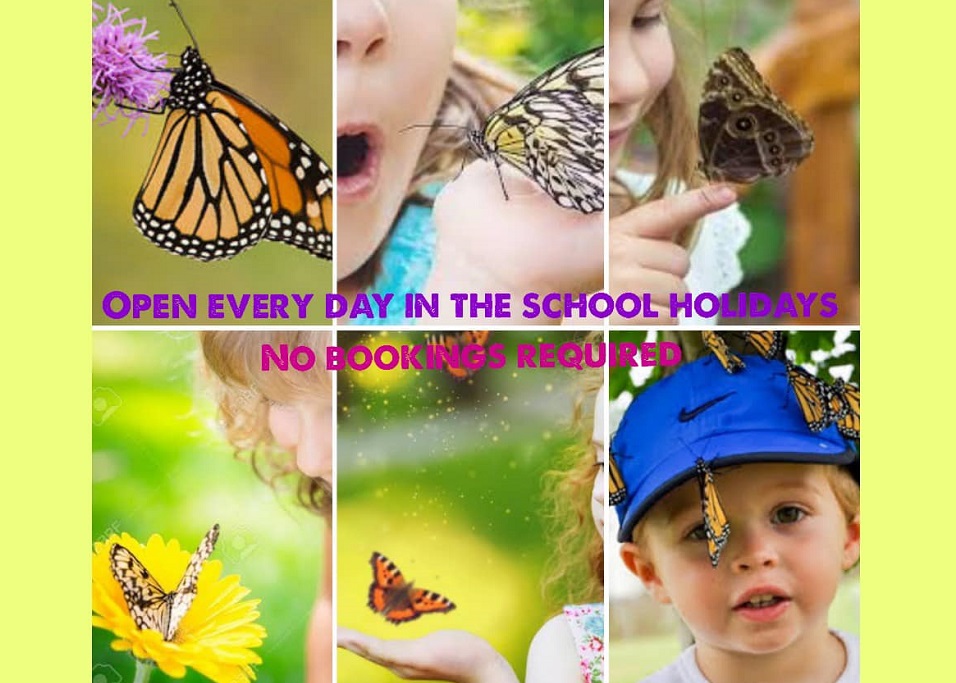 NEW 🦋 Butterfly interactive experience 🦋 at Shark and Ray Gardens.
This fully interactive butterfly experience is now available daily from 10am to 2pm during the Spring School Holidays from Monday, 19 September to Monday, 3 October 2022. Buy your vouchers NOW as are limited numbers. Price is $10 per person.
To buy tickets please Facebook message, text or call 0479 001 216 or email paul@sharkandraygardens.com
Superheroes, Unite! @ The Strand at Coolangatta
3, 2, 1 – superheroes of Cooly are you ready to unite? The Strand at Coolangatta have got everything ready to get you superhero ready! Time to save the world and spread our positive energy. An action-packed school holiday program ready for you – join The Strand at Coolangatta for superhero-themed craft.
When: Wednesday 21 September – Sunday 2 October 2022
Location: Level 1, near Timezone
Price: FREE
The Quest at HOTA
Does your little one have what it takes to be an explorer?
Can they help find the lost creature of the HOTA lands?
Then this September you're invited to join THE QUEST.
So what's expected? You'll need your thinking hat on, a whole lot of imagination, and prepared to follow the clues!
After collecting your passport and the first clue at the HOTA Cafe Terrace, you'll be sent on an adventure and tasked to complete 6 workshops and activities you can do with your family and friends.
It's not a race – families are invited to take their time and collect all the clues at any time between 10am-2pm, Thursday, 22 – Saturday 24 September.
Start at any time, finish at any time – or complete half the adventure on one day, and finish it off the next. Perfect if you're heading into HOTA's theatre to see the latest kids play, Erth's Prehistoric World.
Don't forget your hat, sunscreen, comfortable walking shoes, and water.
All tickets $10.
Erth's Prehistoric World
School holidays are here, and there's dinosaurs on the loose at HOTA : Home of the Arts!
Don't miss them!!
From 📅 23-24 September 2022
Bringing ancient creatures from land and sea together in one show, Erth's Prehistoric World is the perfect combination of theatrical magic and charm. 🦖
It takes the audience to the bottom of the ocean to discover ancient bio-luminescent creatures and incredible marine reptiles, and then back to dry land to witness some of the most amazing dinosaurs to have ever walked this Earth. 🦕
Experience the creatures of your imagination coming to life on stage in this enthralling new show!
Kids Night Out @ Events Cinemas Robina
Kids are invited to a Kids Night Out THIS Saturday, 24 September 2022 to enjoy an exclusive screening of DC League of Super-Pets [CTC] parent free at
Drop and shop while your little ones enjoy a screening of DC League of Super-Pets [CTC] parent free! Children must be between 3 (minimum) to 13 (maximum) years of age and toilet trained to attend.
Don't worry mum and dad, kids will remain in the care of the licensed caregivers throughout the duration of the event, so you can enjoy a meal (or maybe a movie) at your favourite Promenade restaurant.
Registration Opens (Event Cinema Outside Cinema 3): 5.00pm
Screening Commences: 6.00pm
Screening Concludes: 7.45pm (Parents may collect children from this time)
Booking Tickets: Ticket Sales for this event conclude Friday 23rd September at 12.00pm
WONDER: Free Family Fiesta (Kids Take Over)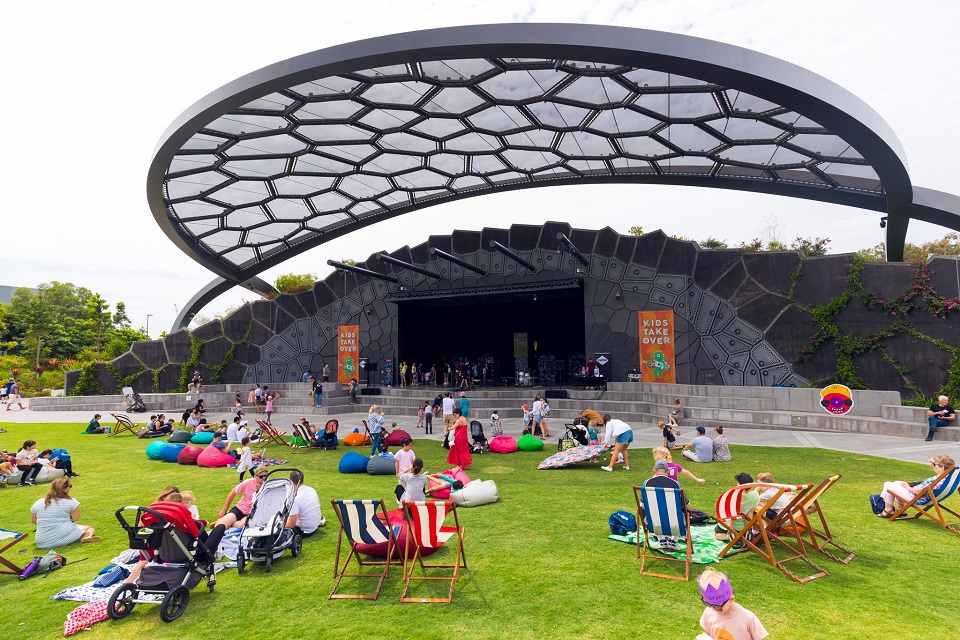 Kids Take Over presents Family Fiesta on Sunday, 25th September! A free day of family entertainment on the Outdoor Stage, celebrating the last day of Kids Take Over and the last day of HOTA's annual WONDER program.
The day begins with Goat Yoga at the Outdoor Stage, HOTA's weekly Farmer's Markets, Mini Markets run by kids, Moroccan tile painting, craft, anime, and stop-motion animation workshops, circus performances, live music and live music.
Plan your Fiesta
9am Goat Yoga with Karmably – Bookings Required
9.30am Goat Yoga with Karmably – Bookings Required
10am Mini Markets open
10am Activities start – Moroccan tile painting, Clay Emporium with Willow, Gallery Glasses
10.30am Anime studio with Syriya
11am Another Bee Story performance with Arc Circus
12pm Live Music with Salmon Head and BBQ lunch
1pm Stop, Start Animation class with Felix
2pm End of the fiesta
Rolla Bae at Broadwater Parklands
For the very first time ever,
Broadwater Parklands
is bringing you the hottest latest craze 'Rolla Bae'.
Visit the peachy-pink retro caravan on

Sunday, 25 September

, located near the Fish Shak on the Great Lawn, for a free roller disco.
Bring your date, your girl gang, your mates, your pooch or whoever you wanna roll with….
What could be better than roller skating with the sun setting behind you and a DJ mixing some awesome beats.
KidChella at Australia Fair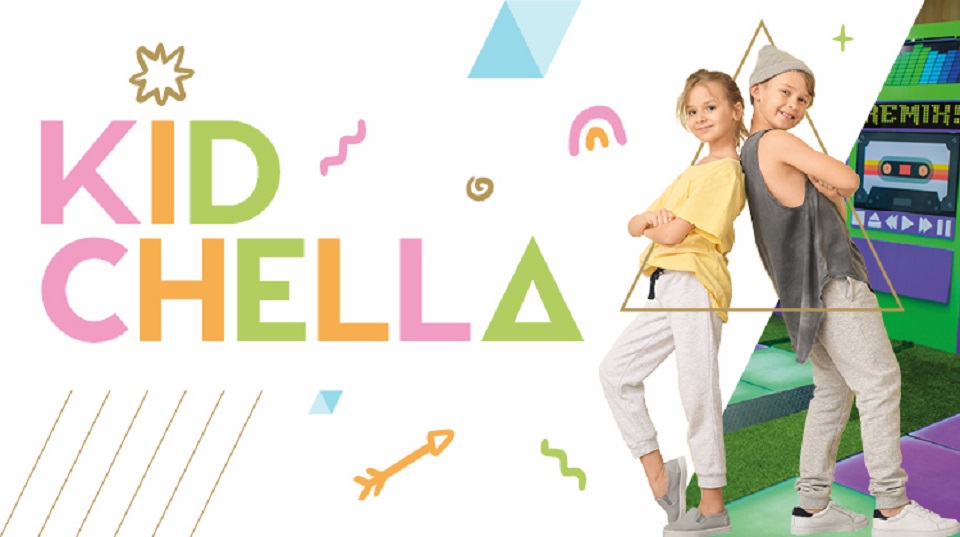 This school holidays, bring the kids along to Australia Fair's children's free fun festival with an awesome dance party and craft line up! from Monday 26 September – Friday 30 September.
Monday & Tuesday – Flower Crowns and Feather Crowns
Wednesday & Thursday – Macrame Craft
Friday – Tie Dye Workshops
PLUS a dance party everyday!
Times: 10am, 11am, 12 noon and 1pm daily on Level 1, outside Mr Toys Toyworld.
Broadbeach Kids Carnival

Gold Coast! Are you looking for a free family activity these September School Holidays?
Look no further than the Broadbeach Kids Carnival.
Come one, come all.
You're invited to the inaugural FREE Broadbeach Kids Carnival, from Monday, September 26 to Saturday, 1 October, 11am to 3pm daily.
This free, family-friendly activation will transform the Broadbeach precinct, with on-stage acts, roving entertainers and performances delighting guests and visitors from 11am to 3pm throughout the Broadbeach Mall, Oracle Boulevard and the Oasis Broadbeach.
Make your way through Broadbeach Mall, Oracle Boulevard and The Oasis Broadbeach to discover carnival entertainers and performances from community and dance groups.
Creative Kites Workshop @ Pacific Pines Town Centre
KIDS CREATIVE KITES WORKSHOP!🪁
The kids will get creative and decorate their own Kite to take home and fly at Pacific Pines Town Centre!
WHEN: Monday 26 September, 4 sessions from 10:00am.
Tickets are ONLY $5 Each! For each ticket purchased, you will receive a $5 Foodie Voucher to spend back in the Centre. 🍣🥪🌯
Slime Workshop @ Pacific Pines Town Centre
Bring the kids along for a gooey guided workshop at
Pacific Pines Town Centre
where they can make their own slime to take home!
$5 per child and for each ticket purchased, you will receive a $5 Foodie Voucher to Spend back in the Centre. (Did someone say Free Coffee?) ☕️
WHEN:

Tuesday, 27 September

, 5 sessions from 10:00am.
Bookings Essential! BE QUICK, tickets are selling fast!
Active & Healthy holiday programs
City of Gold Coast's Active & Healthy school holiday program is back with a host of new experiences plus all our family favourites.
Try Exergaming, colour blast, giant obstacle courses, bubble disco dances, come and try sports, bungy trampolines, skateboarding and BMX workshops and more.
Download the full schedule for activities and events the whole family can enjoy, out and about, in the fresh spring air.
Fairytales on Ice at Home of the Arts Gold Coast
Fairytales on Ice is premiering in Australia this September/October, and will be performing at Home of the Arts Gold Coast on Wednesday, 28th September 2022.
Delight in the spectacular as award-winning skaters bring your favourite fairy tale characters to life through ice skating, singing, and music!
Featuring stories and characters from The Little Mermaid & The Pirate Adventures, explore the fairy tale land alongside Cinderella, Alice in Wonderland, Little Red Riding Hood, and more! Follow the ice skating magic as swashbuckling pirates embark on an underwater adventure and let these well-known characters lift you high into another world.
Little Lifesavers at Pacific Fair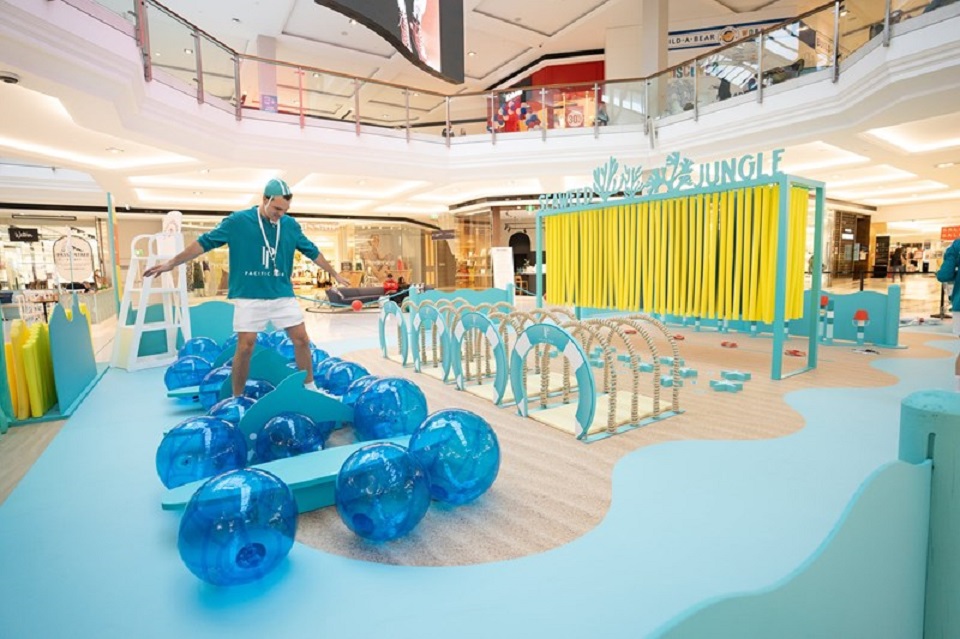 Lifesavers on duty! Little Lifesavers is taking over Pacific Fair these school holidays 🌊
Pacific Fair have partnered with Surf Life Saving Queensland to teach your little ones how to be a lifeguard with a FREE rescue obstacle course and beach safety education. Open daily 'til 3 October.
HOTA's Dedicated Children's Gallery
Looking to get indoors these school holidays?
Experience a family-friendly travel adventure at HOTA's dedicated Children's Gallery.
There's no need to travel any further than HOTA's Children's Gallery where artist Martin Edge's colourful paintings are brought to life in an inclusive space for fun and adventure.
Your toddler can climb a giant sandcastle, visit Martin's souvenir shop and create their own holiday mementos to take home.
Entry to the Children's Gallery is FREE and bookings are not required. HOTA Gallery is open daily from 10am to 4pm.
Gold Coast Libraries Free Programs and Events for Kids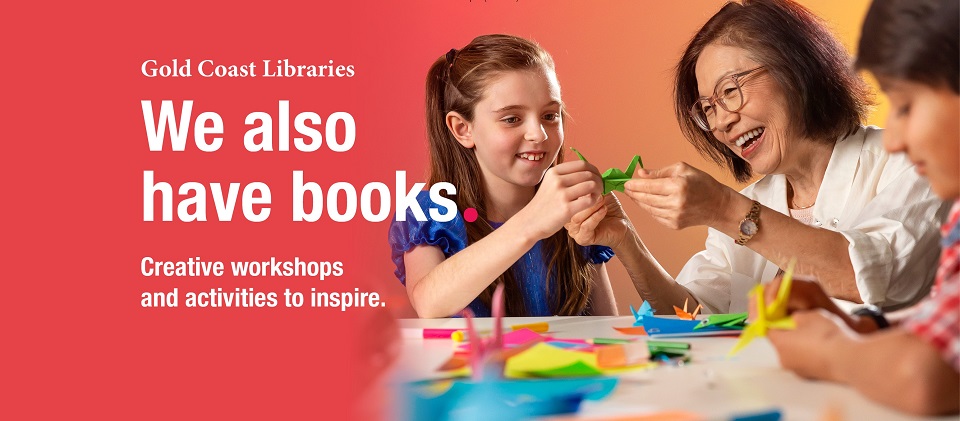 Gold Coast Libraries run a wide range of free programs and events for kids, including school holiday activities.
Experience something completely new by stepping into your local library and getting creative with our friendly library team.
Children can immerse themselves in their own world using clay, sculpture or craft, and take time to imagine, dream and create.