Fun Things for Toddlers spooktacular lists of family friendly Halloween Fun on or around the Gold Coast.
Happy Halloween at Dreamworld
Happy Halloween is BACK on select nights this October and more SPOOK-tacular than ever!
Enjoy all your favourite fang-tastic activities like trick-or-treating FREE with entry for children, Belinda's BOO-tiful Costume Competition, frightfully good food & entertainment, Count Kenny's Mystery Mansion, Kid's Haunted Hay Maze and so much more!
Tickets for this year's Happy Halloween are now available, so get in quick to secure your spot!
SPOOKtacular Halloween Fun at Underwood Marketplace
Join Marketplace Underwood for some Halloween Fun on Thursday, 27th October 4pm and explore the amazing Witches Forest…..enter at your own risk! 🧙‍♀️
Everyone is welcome to enjoy an afternoon of FREE Halloween Fun including:
🍭Treat and Fun Prizes
🧙‍♀️Witches Hat Ring Toss
🧛‍♀️Mummy Races
👻Spooky Squishy Lucky Dips
🎃Halloween Craft Station
💀Guess to WIN the Lollies in the Skull Jar!
Come dressed in your scariest costume…..every costume WINS a Prize!!
It's going to be SPOOKtacular fun so don't miss out!
Free Halloween Trick or Treat at Pacific Fair Shopping Centre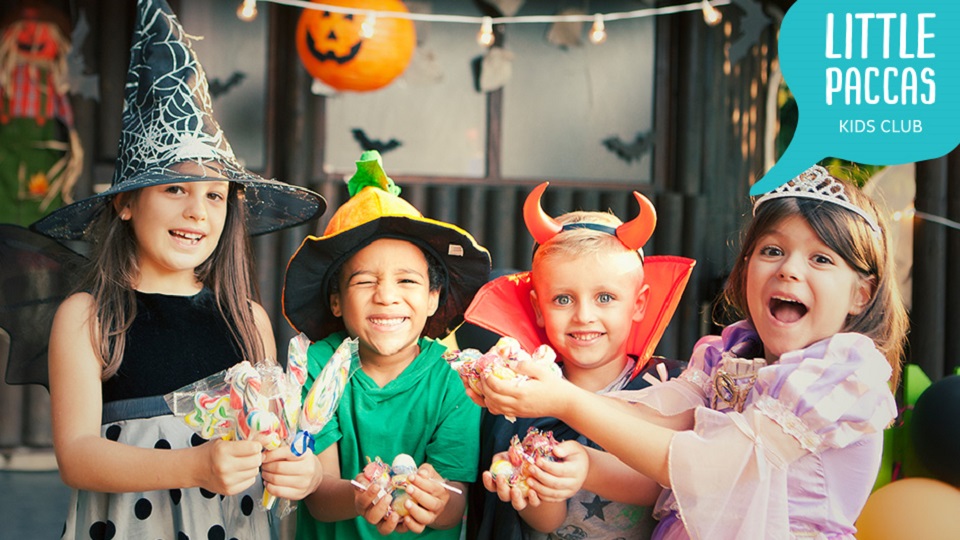 Little Paccas, dress up in your spookiest Halloween costume for Little Paccas Kids Club Pacific Fair FREE Halloween Trick or Treat on
Thursday, 27 October
!
Bookings are essential. Tickets will be released in an email to Little Paccas Kids Club members on
Thursday, 20th October
at 11am
. Little Paccas events fill up FAST so watch your inboxes Toddler Mum's and Dads!
Halloween Costume Party 2022 at Lollipop's Playland Springwood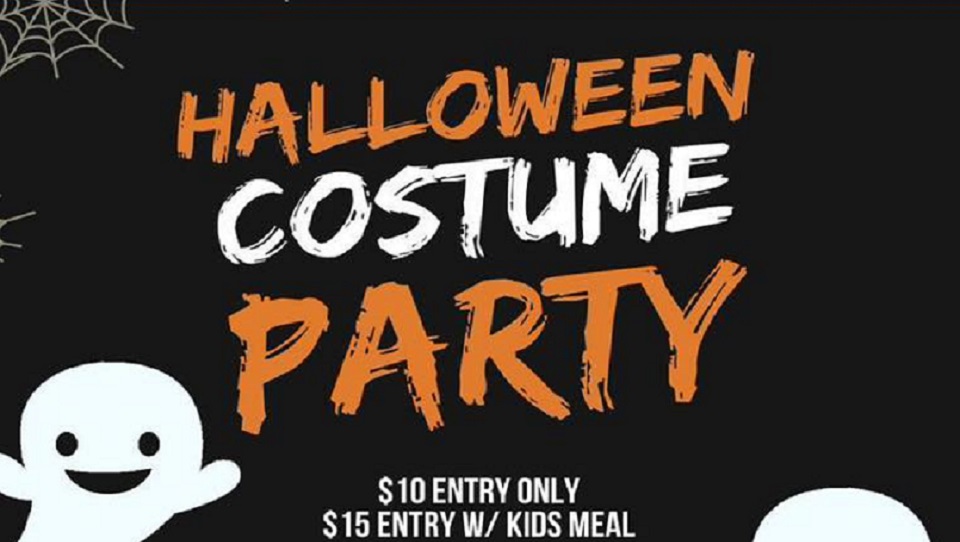 Tickets are now available for Lollipop's Playland Springwood's Halloween Costume Party! Due to the popularity of the event, the party will be held on two nights this year – Friday 28th October and Saturday 29th October!
Come dressed in your spookiest outfit and join Lollipop's for a night (or two) of fun! Best dressed on the night wins a prize! Tickets are $10 Entry Only or $15 Entry w/ Kids Meal!
Spooky Fair with Junior Quota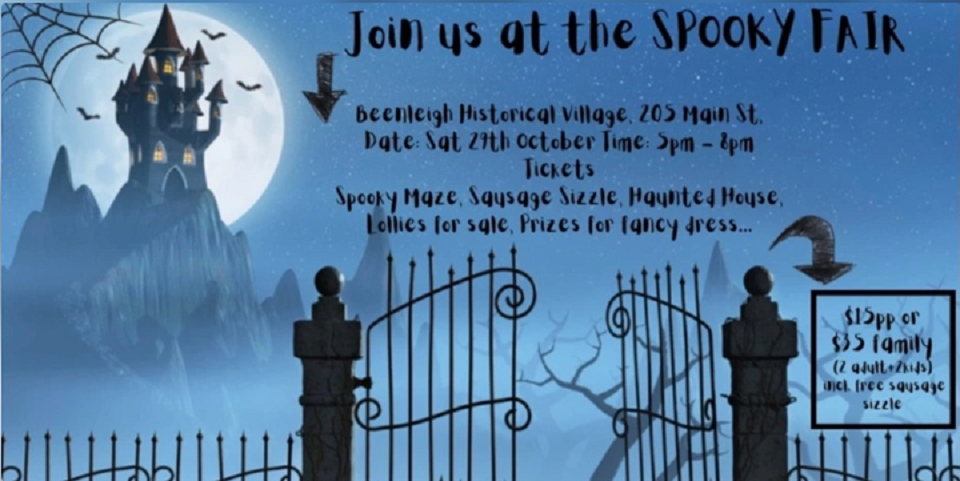 Join Beenleigh Historical Village & Museum for a fun, family friendly event on Saturday, 29th October 2022 from 5:00 pm – 8:00 pm.
Wear your best costumes, and join in the fun. Step through the haunted house, tiptoe through the Spooky Maze (ahhhh….), enjoy a free sausage sizzle, play some fun games, and buy a few spooky lollies/cakes in the Lolly House. This event is especially created for you by Junior Quota members. Please support them supporting our community!
General Admission Single Entry Tickets: $15. Family ticket (2adults+2kids): $35. Children under 5 years are FREE.
FREE Family Event: Kids Halloween Spooktacular
Ghosts, ghouls, witches and warlocks are all welcome to Early Birds Marsden for their annual family Halloween event.
With child-friendly trick or treating, a haunted house and Halloween markets, your little rascals will have plenty to see and do all afternoon long! Plus, one well-dressed family will win a $150 movie voucher!
With local vendors and families, Early Birds Education and Childcare in Marsden is proud to host another Kids Halloween Spooktacular event on the Saturday before Halloween, the 29th of October.
Bring the whole family along, take a trip through the haunted house, enjoy some spooky treats from our market stalls, become a scary witch or a friendly ghost with the face painters, plus many more fun activities!
Register through Eventbrite using the link below.
Sea World Spooky Nights 2022 has SOLD OUT, but you can get your Village Roadshow Locals One Pass now and enjoy one free entry to Sea World Spooky Nights in 2023. Grab your broom sticks and cauldrons and cast a spell at Sea World Spooky Nights. Witness The Monster Mayhem Lightshow, adventure through six spooky precincts with a line-up of live entertainment, plus enjoy rides and exhibits by night!