HOTA's your playground for a fun-filled summer. They have a program of family friendly free or low cost activities to enjoy this summer school holidays on the Gold Coast.
Roller Rink: 10 to 23 January 2022
Let the good times roll this summer as HOTA's pop-up roller skating rink offers the ultimate fun these school holidays.
Suited for all ages and abilities, with the incredible Surfers Paradise skyline as your backdrop, HOTA's Roller Rink will leave you smiling after a session (or two).
Good to know: Bring your own socks along, as there will only be a limited number available for purchase. We also recommend you bring along a hat, sunscreen, sunglasses and drinking water.
Opening times listed here. Please arrive 15 mins early to allow enough time to put on your skates and safety gear before your session starts.
Adult $18, Children (U16) and Concession $15, HOTA Member $15 and Family (2A + 2C) $60. Skate hire included in ticket price.
The Big Sprinkler: 10 to 28 January 2022

(Cancelled due to COVID)
As classic as a Kingswood, this Aussie tradition is getting bigger. The Big Sprinkler is soaking HOTA this summer. With lawns as big as HOTA's, we've called in an army of sprinklers to cool you off on the hottest days of the year.
Three times a day for 30 minutes, oscillating water sprinklers and their colourful hoses make their way down the lawn in preparation for playfully freeing moment of fun.
Run, skip, or roll your way the HOTA Lawns and re-create the great moments of summers gone by or bring new memories to life. BYO sunscreen, hat, clothes you won't mind turning grass stain green, and your own free-spirited sense of fun. Open to the young and young-at-heart, The Big Sprinkler is for anyone who needs to cool-off.
Roll by Nadia Odlum: 10 to 30 January 2022
(Cancelled due to COVID)
Roll your summer days away with a colour-bust installation by Nadia Odlum. Yours to explore on the HOTA Lawns.
It wouldn't be summer without rolling a ball (or yourself) down a grassy knoll! Roll is an interactive labyrinth of colourful pipes and bright balls ready for the young and young-at-heart to harness the power of gravity and bring some creativity to your outdoors play.
Created by Sydney Artist Nadia Odlum and taking over HOTA's Exhibition Lawn for the summer. Available to play daily.
Playing Summer | Lawn Games: 10 to 30 January 2022


(Cancelled due to COVID)
Play your days away with decked-out versions of your summer favourites on the HOTA Lawns.
Recreation with an artistic twist! HOTA's Lawn Bar turns playful as a local artist puts their creative spin on the surfaces of ping pong tables. Here's the best part! You get to play on them all summer long.
Grab a drink, ball and paddles from the pop-up bar and play to your hearts content – FREE play all day.
Little ArtLab | Sculpture Club: 12 January 2022 10.30am & 1.30pm
Work with your family and friends to create a large, sculptural installation.
Look at work by Ross Manning and Michael Lindeman then experiment with familiar objects you may know from lying around your backyard or home, such as pool noodles, yoga mats and dish sponges.
Together we can create an enormously fun sculpture that is big enough to walk into.
Little Artlab | Sculpture Club is recommended for children under 5. Session duration is 1 hour and is held in The Studio. Cost is $15 per ticket and includes adult entry with ticket.
Roller Nights: 13-20 January 2022 from 4.30pm


(Cancelled due to COVID)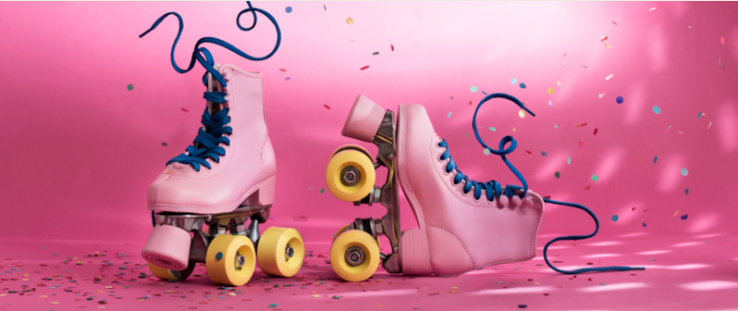 Don your roller skates, blades or scoot shoes and wheel your way to HOTA forecourt for a fun social skate night in HOTA's The Outdoor Stage Forecourt, complete with DJ, pop-up bar, and tasty treats.
Led by HOTA Home Company Everybody Now, it doesn't matter if you're a beginner or a pro, a roller derby superstar or roller newbies; our hosts will guide you through activities, games, and roller-ography for a wheelie-good-time set to the beat of the best local DJs!
Free Art Fridays: 14-28 January 2022 from 4pm


(Cancelled due to COVID)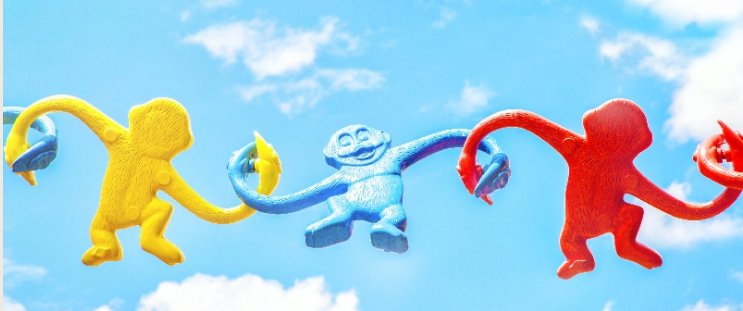 Friday on your mind? It's our regular Friday open till 8, but we've pumped up the jam and invited our friends to create an explosion of free art. Featuring our best artist and creatives from home and beyond, these are our love songs to the weekend with couch talks, tours with a twist, crafternoons and more.
Free in the HOTA Gallery on Friday 14th, 21st, and 28 January 2022 from 4pm for 4 hours.
ArtLab | Screen Grabs: 15 January 2022 10.30am – Recommended for kids and families
Use analogue elements to experiment in contemporary photographic art. Look at works by artists such as Tracy Moffatt and Anne Zahalka then play with lights, projectors, props, dress ups, and hand-made pieces to create a bespoke installation to capture in jpeg. Perfect for creating some awkward family photos or some experimental fun to do with friends.
About ArtLab: Due to popular demand, ArtLab has now opened a session just for adults, but we still cater for young people and families too. In ArtLab, you can explore contemporary art and ideas while working with our artist educators to create an artwork to take home. In the workshop you will learn about different materials and contemporary art practice through activities responding to current exhibitions and the HOTA Gallery collection.
Session duration is 1 hour and is held in The Studio. All tickets $20.
Dumpling Dreams at HOTA Children's Gallery : Daily
A whimsical dumpling dreamscape full of fun, discovery and adventure.
Brought to life by beloved Brisbane-based artist YEAHYEAHCHLOE, the wonderfully imaginative Dumpling Dreams plops youngsters, the young-at-heart, and their adventurous adults into a colourful world complete with delicious new sidekicks.
A blank canvas to build your own world and bond with your new dumpling friends, little visitors will spend hours imagining dreamy futures, and discovering new ways to connect with the environment and people closest to them. Little creative hearts are free to dip their toes into the world of art and be themselves in a safe, inclusive space.
Featuring Augmented Reality experiences and interactive activities, you're only limited by your imagination. Fill your days, weekends, and holidays with colour, connection, and creativity at HOTA Children's Gallery.
Dumpling Dreams will be shown in the HOTA Children's Gallery from Sat 27 Nov 2021 – Mon 18 Apr 2022. Gallery times are Sat-Thu 10am – 5pm and Fri 10am – 8pm.
Entry is free and no bookings are required.