The June/July 2022 School Holidays are sure to be jam-packed full of fun on the Gold Coast with ALL the activities, events, programs and entertainment that are available.
To help you find the best toddler adventures, we have compiled this fun filled list of things to do with your toddler (and the rest of the family of course 😃) these school holidays.
Bricktionary: The Interactive LEGO® brick Exhibition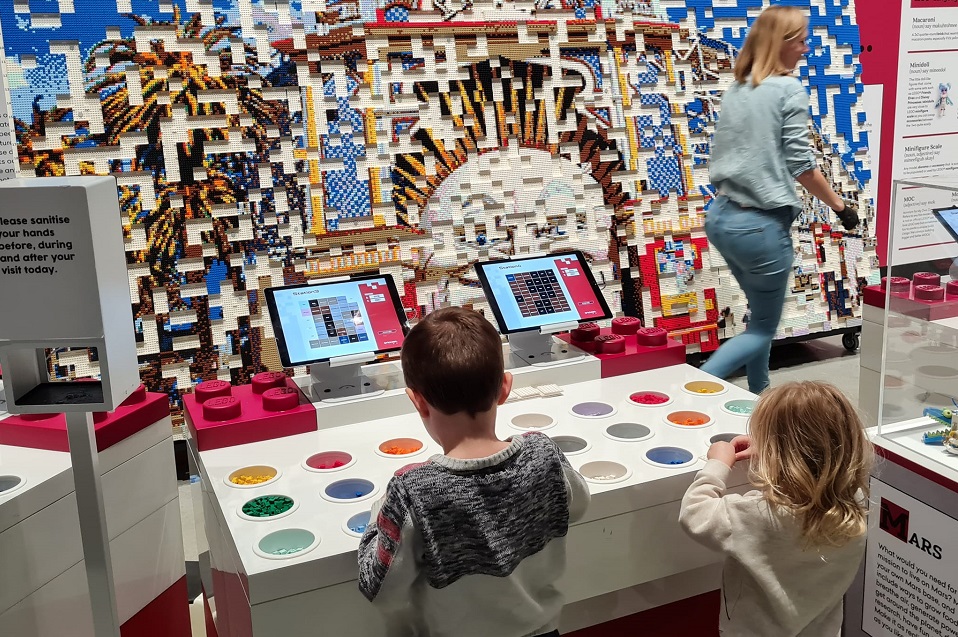 From life-sized animals to fashion and fantasy discover the biggest and best LEGO® creations at Bricktionary: The Interactive LEGO® brick Exhibition.
Just like Ryan 'Brickman' McNaught's latest book, The Bricktionary: The Ultimate A-Z of LEGO®, this world premiere exhibition is built to inspire LEGO® builders' imaginations and challenge visitors with 6 new interactive build zones.
Filled with over 150 models from the book, the exhibition also includes models from TV's LEGO®, Masters Australia, never-seen-before creations and over 45 new models from the imaginations of the Brickman team! Bricktionary: The Interactive LEGO® brick Exhibition is a 30-90min LEGO® brick experience and is designed as a fun-filled journey for families, kids and adults to show you how to turn your LEGO brick® dreams into amazing creations.
On show daily from 10am to 4pm at HOTA Gallery until the 13th August 2022. Purchase tickets online or at HOTA.
Skyline Ferris Wheel at Jack Evans Boat Harbour, Tweed Heads
Come and experience breath-taking views aboard Skyline Attractions Giant Ferris Wheel at Jack Evans Boat Harbour daily from 10am to 9pm from
Tuesday, 21st June 2022
to
Sunday, 17th July 2022
.
Take in 360 degree views of Tweed Heads and surrounds from 35 metre in the air in a comfortable fully wheelchair accessible gondola.
Canungra Foodie Fest – World street food, live music, bar & markets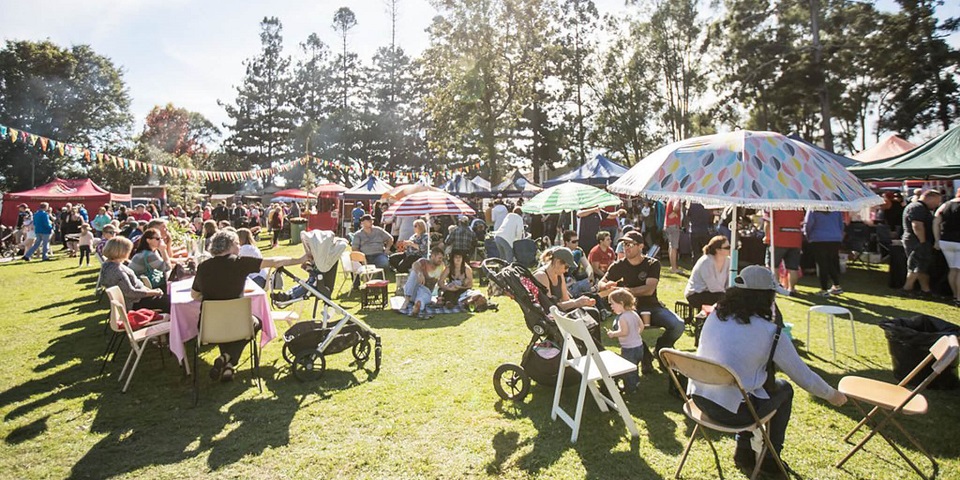 Into its 5th year the Canungra Foodie Fest returns for Eat Local Week in the Scenic Rim on Saturday, 25th June from 9am – 3pm.
Mobile chefs from South East QLD and Northern NSW will be connecting with local farmers and producers to create special menu items to showcase delicious food grown in this stunning region.
Join the
Canungra Foodie Fest
at the field behind the Canungra Bowling Club for a day of yummy food and live music! Gold coin donation entry.
Oxenford & Coomera Community Youth Centre COMMUNITY SOCIAL
Oxenford & Coomera Community Youth Centre are partnering with 12 Baskets Outreach to put on a Community Social on Saturday, 25th June from 12pm – 3pm.
FREE meals (BBQ STYLE!) 🍲
FREE Kids Activities (face painter, animal farm, inflatable obstacle course!)
This event is for EVERYONE!
> Families looking for a good day out and a free meal
> Uni students who are sick of creating elaborate recipes with just 2 minute noodles…
> Anyone looking to connect with others in their community and share some GOOD VIBES!
Beenleigh Historical Village & Museum Family Fun Day
Come along with the entire family and enjoy Beenleigh Historical Village and Museum's Family Fun Day on Saturday, 25th of June 2022 from 9am to 3pm.
There will be lots of things to see and do… Markets, food vans, live music, pony rides, face painting, petting zoo, jumping castle, old fashioned games, 1800's lifestyle demonstrations, bush poets, raffle, lucky dip, BBQ and much more.
Entry prices $5 per person or $20 for families (includes entry, live demonstrations, games)
Pop Up Playground at Broadwater Parklands
FREE Pop Up Playground at Casuarina Grove in Broadwater Parklands on Saturday, 25th June 2022 from 10am to 2pm.
Sparky Do Dah's pop-up playground is a collection of activities and games like sack races, stilt walking, balance beams and more.
Best suited for kids aged 3 to 12 years.
The Gruffalo – Live in Brisbane!
A mouse took a stroll through the deep, dark wood …
Join Mouse on a daring adventure through the deep, dark wood in this magical, musical adaptation of the classic picture book by Julia Donaldson and Axel Scheffler.
Searching for hazelnuts, Mouse meets the cunning Fox, the eccentric old Owl and the party mad Snake. Will the story of the terrifying Gruffalo save Mouse from ending up as dinner for these hungry woodland creatures? After all, there's no such thing as a Gruffalo – is there?
Songs, laughs and scary fun for children aged 3+ and their grown-ups…
The Gruffalo is LIVE on Stage at QUT Gardens Theatre in Brisbane from Saturday, 25th June to Monday, 27th June 2022. Various session times available.
Children 12 months and under are admitted free as long as they are on a parent/carer's lap.
Paccas Pirates at Pacific Fair Shopping Centre
Ahoy Matey! Arrr you ready to become a Paccas Pirate these school holidays?
All aboard the Pacific Fair life sized pirate ship where kids can walk the plank, make a pirate hat, hunt for treasure and more in our free workshops open daily from Saturday, 25 June – Monday, 11th July 2022 at Pacific Fair Shopping Centre Ground Floor near Myer.
Use the link below to book your tickets.
Dreamworld Winterfest
❄️Winterfest is BACK Saturday, 25 June – Sunday, 17 July 2022 at Dreamworld ❄️ It's the COOLEST place to be these holidays!
🌨️ Dreamworld becomes a Winter Wonderland
⛸️ Ice Skating*
🥨 European Food & Drink*
🛷 Ice Slide Tobogganing
❄️ Snowflake Scavenger Hunt*
🧊 VIP Igloos for rent*
💃🏻 Daily shows & performances
☃️ Belinda's Arctic Adventure
& so much more!
*Paid experiences, not included in entry.
Circus Workshop at Broadwater Parklands
FREE Circus Workshop at Broadwater Parklands on Sunday, 26th June 2022 from 10am to 2pm.
The Circus Workshop is a great way to help connect kids to fitness through the fun of Circus.
Learn juggling, hula hooping, balloon twisting magic and more in a non-competitive environment.
Balloon Twisting Workshop at Broadwater Parklands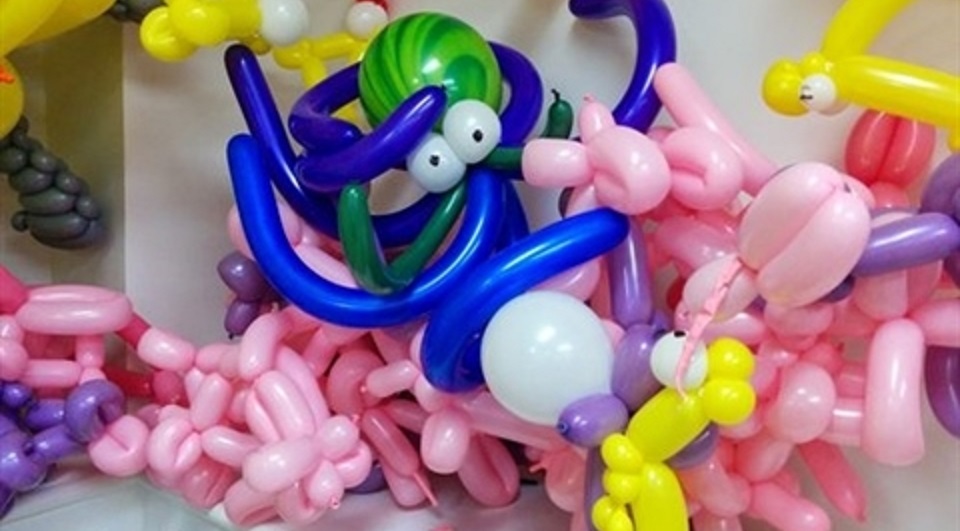 FREE Balloon Twisting Workshop near the Bouncy Pillow at Broadwater Parklands on Monday, 27th June 2022 from 10am to 2pm.
Looking to learn a new fun party trick?
Learn to twist your very own balloon animals to take home!
Tie-Dye and Park Games at Country Paradise Parklands
Aspiral Design and Sparky Do Dah are teaming up to offer a relaxed, fun-filled and creative morning at Country Paradise Parklands from 9am to 12pm on Monday, 27th June 2022.
Capture a rainbow with Shoshana in her vibrant Tie-Dye workshop. You can choose swirls, stripes or spiral patterns to make something completely unique. You can bring something white from home and tie-dye it for $3, or purchase a pillowcase or tote bag and tie-dye it for $4. (One item per child)
More info via www.aspiraldesign.com
Then enjoy Sparky's Pop-Up Playground which has a fun range of engaging and developmental activities suitable for all ages. Come and try stilts, juggling sticks, duck fishing, balance games, throwing games and more.
More info via www.sparkydodah.com.au
Dinosaur Discovery Workshops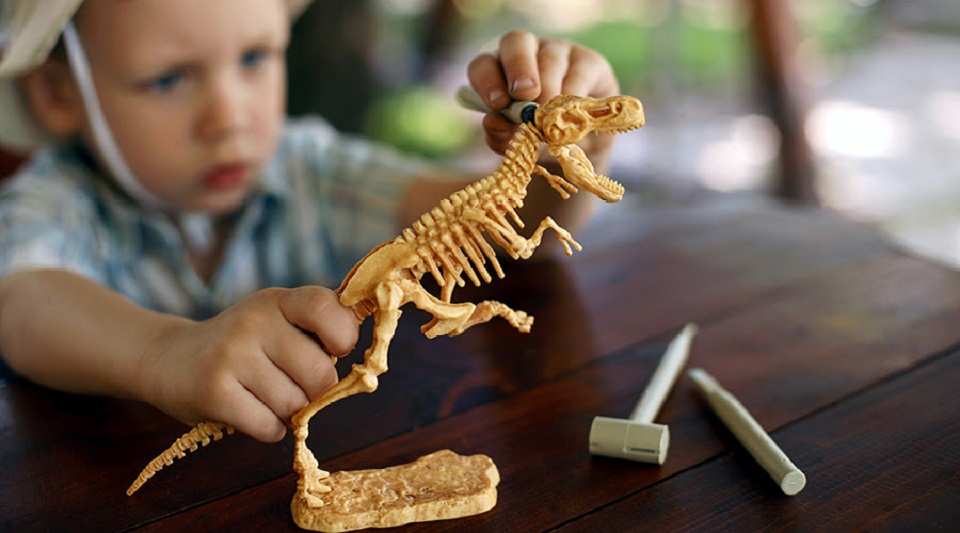 Local Palaeontologists are led to believe that there may still be a dinosaur somewhere at Beenleigh Marketplace and they need your help to not only learn about dinosaurs but also locate the missing bones.
Bring the kids along to Beenleigh Marketplace outside Commonwealth Bank, near the Food Court from Monday, 27th June – Friday, 1st July 2022 to brush up on their dinosaur knowledge and become a Palaeontologist these school holidays. You never know what they might discover along the way…
Each participating child will take home their own Palaeontologist ID, hat and special surprise!
FREE Daily sessions at 10am, 11:30am and 1pm. Bookings are essential, and spaces are limited. Please only book tickets for children, adults DON'T need a ticket.
Recommended for children 3 years and older. Children must be supervised by a parent or guardian at all times.
Sweet Treats Bakery at Westfield Coomera
These school holidays visit the Sweet Treats Bakery Near the Food Court in Westfield Coomera, 10am to 1pm daily from Monday, 27 June – Sunday, 3 July 2022.
Sweet Treats Bakery is filled with giant treats and some made to eat! Each day your little ones can come along and create a different dessert to feast on. No bookings required.
Monday: Sweet Donut Decorating
Tuesday: Sweet Marshmallow Cones
Wednesday: Sweet Gingerbread Making
Thursday: Sweet Waffle Cake
Friday: Sweet Candy Kebabs
Saturday: Sweet Craving Cupcakes
Sunday: Sweet Cookie Decorating
Exclusive to Westfield Plus members, limited to the first 250 participants per day.
Camp Helensvale
Little Camper's will live their Summer Camp dreams this Winter at Westfield Helensvale'sCamp Helensvale held 10am to 1pm daily from Monday, 27 June – Sunday, 3 July 2022.
There will be a fun line-up of activities that are sure to keep your kids entertained all week.
Forget about hiking, instead, your Little Camper will love our wildlife education shows, s'mores making, friendship bracelet making, reptile and snake experience, barn dancing and much more. Come back each day and try a new activity!
Monday: S'MORE'S MAKING
Tuesday: WILDLIFE EDUCATION SHOW
Wednesday: FRIENDSHIP BRACELET MAKING
Thursday: WILDLIFE EDUCATION SHOW
Friday: BARN DANCE
Saturday: MAKE YOUR OWN PLAYDOUGH
Sunday: SNAKE SHOW
All activities are exclusive to Westfield Plus Members.
Queensland Theatre of Puppetry (QTOP) presents Cinderella
Puppet lovers, the Queensland Theatre of Puppetry (QTOP) has an amazing presentation of "Cinderella" planned this school holidays.
From next Monday, 27th June until Friday, 8th July 2022, two shows daily, 9-30am and 11am (no Weekends). All tickets at the fantastic price of $6 per head and under 2's go free.
Queensland Theatre of Puppetry (QTOP) is a non-profit organization which has been entertaining children on the Gold Coast for over 40 years.
Venue: The Gerda Pinter Pavilion on Macintosh Island Park Surfers Paradise.
Rebuild The World with LEGO at Robina Town Centre
Bring the kids along to Robina Town Centre (Ground Level, Outside Myer & Kookai) this school holidays to help REBUILD THE WORLD with LEGO! 10am – 2pm daily from Monday, 27th June to Sunday, 10th July 2022.
This interactive zone features a huge themed progressive build table with a range of environments, and invites attendees to "Rebuild the world". The little ones can build and add to the scene over the day and are invited to have photos with their creations.
There are various building themes including, city and buildings, trees and forests, along with a magical pink island filled with unicorns. Your kids will have their hands full at our exciting LEGO experience.
The interactive LEGO zone will also play host to special appearances from popular LEGO friends each weekend (Saturday 2nd, Sunday 3rd, Saturday 9th and Sunday 10th July), including meet-and-greets with LEGO Batman and LEGO Batgirl. And don't forget to BYO camera to snap a pic with these life-size, crime-fighting heroes as they wander throughout the mall.
BIG FAMILY FUN at Hyperdome
Get ready for some seriously BIG FUN these school holidays at Hyperdome Shopping Centre Loganholme from Monday, 27th June to Sunday, 10th July 2022!
With a tonne of things to do at Hyperdome, make sure you check out our full What's On Guide to get in on the action.
Looking for free, family friendly activities?
Sports Arcade
Test your skills or verse your friends on retro arcade games!
10am-2pm daily outside the Reject Shop (free)
Glitter Glam Bar
Bring your glitter dreams to life at the glitter face painting beauty bar!
10am-2pm daily near Ally Fashion (free)
Spin 4 Snacks Game
Spin the wheel to beat those cravings with a free surprise snack!
10am-2pm daily outside Coles (free)
Big Fun Zone
Get involved in the big outdoor games!
10am-2pm daily in the Piazza (free)
No bookings required.
Inflatable Horse Racing at Broadwater Parklands
FREE Inflatable Horse Racing on The Little Lawn at Broadwater Parklands on Tuesday, 28th June 2022 from 10am to 2pm.
Five horses to the starting line, Ready, Steady….. Go! Come on horsey! Bounce you good thing!
Will you be the first over the line? Race your friends – who will be the winning jockey? (Suitable for 6 years and up or to 90 kilograms).
Inflatable Maze at Broadwater Parklands
FREE Inflatable Maze at Broadwater Parklands on Thursday, 30th June 2022 from 11am to 3pm.
The challenge is to get out as fast as you can, but don't be fooled as it's harder than it appears! Left, Right, go back! Oh no I'm lost, start again! We might need some bread crumbs to drop on the ground to find our way through the maze!
This is so much fun – children can't get enough of this energetic activity.
Come and get lost with your family and friends, and find your way through to the other side – if you can!
Bubble Play at Broadwater Parklands
FREE fun creating the biggest bubbles you've ever seen. Beautiful, amazing, shimmering bubbles in the sunshine!
FREE School Holiday Animal Fun! at Benowa Village
FREE School Holiday Animal Fun! at Benowa Village (1 Ross Street, Benowa) these School Holidays.
Baby Animal Nursery: Thursday, 30 June to Saturday, 2 July 2022 from 10am – 1pm daily.
Kids Gone Wild – Reptile Show:
Thursday 7 July to Saturday 9 July 2022
. Showtimes: 11am & 12pm daily.
Located outside Coles. No bookings required.
Dance, Swing and Climb Extravaganza @ Pimpama Bim'bimba Park
If you like to listen to music, climb, dance and experience something different than gather up your crew. There is a silent disco and a climbing wall waiting for you at Bim'bimba park Pimpama on Friday, 1st July 2022 from 9am to 12pm.
Silent Disco 9.30am – 11am
Bring the whole family to this all ages Silent Disco Party! There will be three channels of family friendly music playing you favourite hits, this party has something for everyone. Put on your headphones, and get ready for fun!
Your DJ are spinning:
Channel 1 (Green): RnB, Top 40 & Dance Hits
Channel 2 (Red): 80's, 90's & 2K Throwbacks
Channel 3 (Blue): Kids Channel
How it works: When you arrive you'll receive a pair of special wireless headphones. You can adjust the volume and choose between up to 3 music channels with a flip of a switch. Each headset has a color LED that shows what channel you are listening to. It's super social; you're in control of the music! There's no loud music that you have to talk over. Plus, there's no ringing in your ears when you leave!
Rock wall 9am-12pm
Like the thrill of adventure! Challenge yourself on the mobile rock wall. Fully qualified and friendly instructors give you all the guidance needed to ensure your climbing adventure is enjoyable, exciting and safe. Includes a free family fitness session. Where being brave and challenging yourself is the aim of the game.
The activity is suitable for children (from six years of age), parents and caregivers and enclosed shoes must be worn.
Circus in the Clouds
Come one, come all these school holidays to the SkyPoint Observation Deck from Friday, 1st July to Sunday, 10th July 2022 to experience this jam-packed, laugh-filled, clown around of a time!
With two shows daily at 1pm and 3pm, there are more than enough spectacular skills, mini bike rides and musical gags to go around that will be sure to have both kids and parents in stitches! This show is suitable for all ages and guests can experience the show as part of their entry ticket or annual pass.
Don't miss out, this show is for a limited time only!
Naturally Gold Coast Festival
Discover everything that's essentially Naturally Gold Coast with this family-friendly environment festival at the Robina Community Centre on
Saturday, 2nd July 2022
from 9.30am to 12.30pm. So much on offer from displays, interactive kids activities, native plant sales, live music and more.
Activities
• Create your own badge or fridge magnet with Ocean Connect. Choose your favourite marine animal and use your artistic talent to create a unique design to take home!
• Find environment volunteer opportunities near you.
• Learn how you can help conserve and protect our native wildlife
• Get up close to some of Australia's most iconic animals
• Come face to face with creepy crawlies
• Kids can become mini citizen scientist with waterbugs under the microscope
• Purchase botanical books
Displays
• Native bees
• Reptiles
• Wildlife encounters
• Wildcare Australia
• Humpbacks and Hi Rises
• Volunteer opportunities
• Insects
• City of Gold Coast environment departments- invasive species management, koala conservation
• NaturallyGC team
Native plant sales
• Native Plants Gold Coast will have a selection of plants for your garden from $2.50
Live music by Jerome Williams
This is a family friendly event suitable for all ages. Supported by Division 11 Councillor Hermann Vorster.
KIDS Sourdough Pizza Workshop
Are you looking for a great fun educational activity for your kids to do this School Holiday?
This Kids Sourdough Pizza Workshop on Saturday, 2nd July from 10am till 12.30pm at Jacobs Well Community Centre (27 Bay Drive, Jacobs Well QLD 4208) is sure to be a delicious hit for kids aged 5+.
Watch your kids have so much fun and learn how to make Sourdough Pizza 🍕🤩 from scratch in this 2.5 hours hand-on class.
Your kids will ;
– knead the dough
– learn about sourdough
– understand the health benefits
– hand stretch like a Pizza Chef
– top their pizza
– watch while the Chef cooks their pizza
– take home and enjoy their delicious animal 🦒 shaped pizza creation
– Bonus: learn a little Italian
Limited spots available. Click the link below for more information, pricing and to book.
School Holiday Fun at Harrigan's!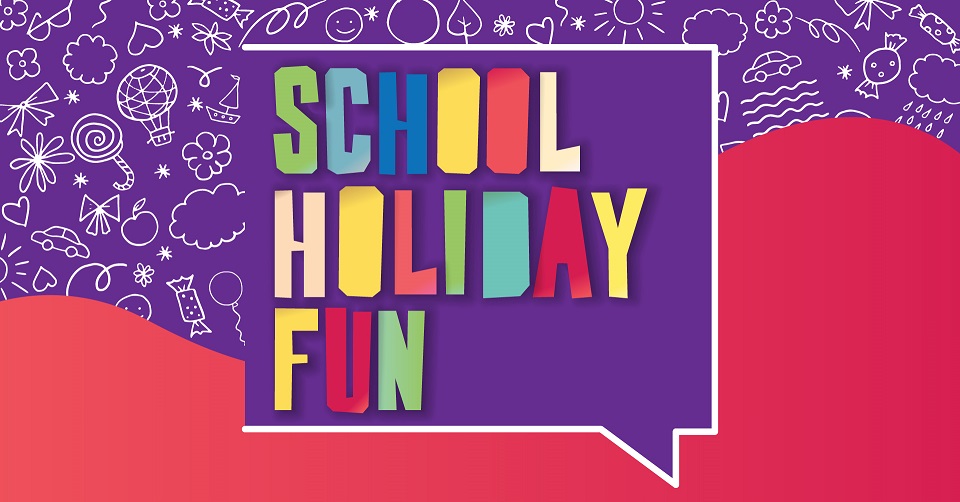 Bring the whole family to Harrigan's for a fun day by the bay! on Sunday 3rd, July 2022 from 11am to 4pm and enjoy:
– Kids face painting 🎨
– Petting zoo 🐹
– Jumping castle 🏰
– Lawn games ⚽️
– Dining in waterfront marquee 🍽
Bookings Recommended. Contact us on 07 5546 1997 or click the link below.
CoComelon World! at Tweed City Shopping Centre
These winter school holidays Tweed City is bringing you CocoMelon!
Join Tweed City Shopping Centre 10am to 1pm daily, from Monday, 4th to Sunday, 17th July 2022 to experience the free CoComelon activity space outside Coles, where your little ones can enjoy mini bowling, a colourful art & craft zone, PLUS they will have the opportunity to meet everyone's favourite, JJ! Best suited for ages 4 and under.
Mini Bowling Zone
Prepare your lightning strikes and bowling thunder because this one's right up your alley!
Art & Craft
Kids can decorate their very own CoComelon themed library bag!
Meet & Greet
JJ can't wait to meet all of his friends at Tweed City and will be saying hello everyday from: 10.30am-11am | 11.30am-12pm | 12.30pm-1pm.
No Bookings Required.