Australia Day is driven by local community events that take place across the nation including right here on the Gold Coast.
These events generate immense community spirit and bring people together.
Discover all the family friendly Australia Day 2023 events you can take your toddler on the Gold Coast.
Australia Day Celebrations at The Park Coomera
WHEN: Saturday, 21st January 2023 from 7pm
WHERE: The Park Coomera: Shop MM7 Westfield Coomera, Level 2/103 Foxwell Road, Coomera QLD 4209
Join us in preparation for Australia Day. Remedy will be performing live in venue all Aussie Classics!
Plus Our Monthly Members Draw $200 worth of points (to redeem in venue)
Major Jackpots $100 (points) every month until won. Winner must be in venue.
Mini Jackpot 2 x $50 (points) winners guaranteed each month. Winners must be in venue.
Become a member for $15/year.
The Perks:
Kid's Eat Free ANYTIME with the purchase of a regular pizza or hunger buster meal.
$11 all tap pints
10% off all bottled wine and large wine glass.
Earn points per dollar spent to redeem back in venue.
Join in Venue
Table reservations via link essential.
***T&C apply
Australia Day at Sharks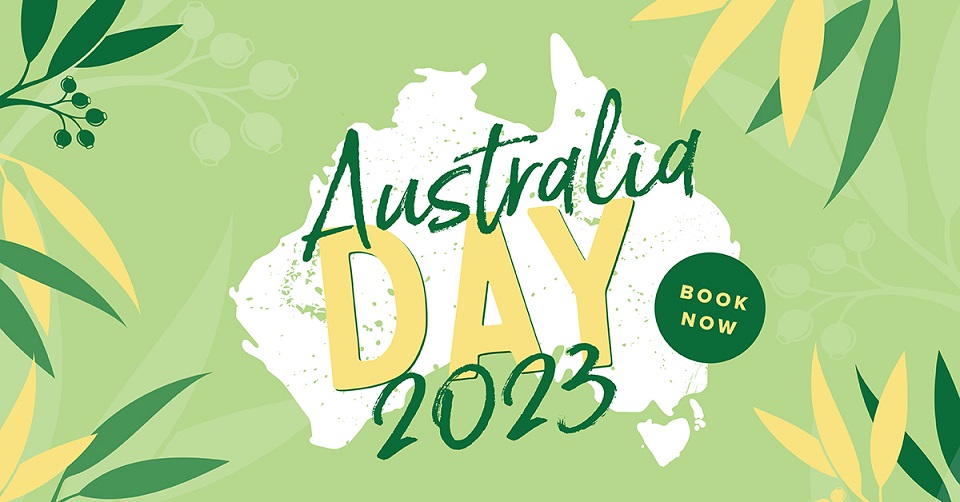 WHEN: Thursday, 26th January 2023 from 4pm to 9.30pm
WHERE: Southport Sharks: Corner Olsen and, Musgrave Ave, Southport QLD 4215
Strewth – it's 'Straya Day! You beauty! Spend your Australia Day at Sharks. Bring the family in from early arvo Thursday 26 Jan and be entertained with:
4pm | A FREE Reptile Show for the Kids
5pm | FREE kids face painting
5.30pm | Kids Disco with LOL Crew
5.30pm | Frenzy's Dinner Buffet
6pm | BBQ-Themed Raffles
7.30pm | Live Entertainment
Join them for some true-blue Aussie Tucker from Frenzy's Buffet – 5.30pm to 8.30pm with the likes of Banga's, Steak, Roast and of course Pavlova & Lamingtons! BOOK HERE.
Australia Day Cruise
WHEN: Thursday, 26th January 2023 from 6pm to 9pm
WHERE: Sea World Cruises Terminal: 130 Seaworld Drive, Main Beach QLD 4217
Celebrate the land down under on board a luxurious vessel with a sizzling barbecue, live music and sparkling fireworks!
Enjoy modern and spacious vessels, the Spirit of Elston or Kaiala, for a 3-hour evening cruise involving all things Australiana.
Feast on a traditional Aussie barbeque, including the much-loved sausage sizzle (with onions, of course!). Sip on ice-cold beverages from our fully-stocked onboard bar featuring local craft beer.
Tap your toes to live entertainment performing covers of classic Australian bands such as INXS and Powderfinger.
Experience panoramic views of the city night lights, then to top the event off be dazzled by a display of fireworks from Broadwater Parklands Southport.
Australia Day Water Pistol Party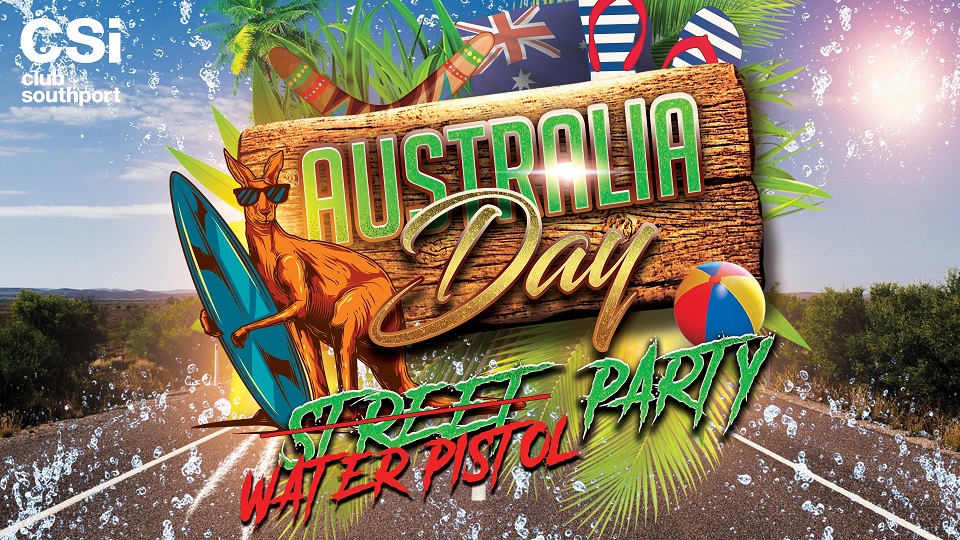 WHEN: Thursday, 26th January 2023 from 12pm
WHERE: CSi – Club Southport: 154A Scarborough Street, Southport QLD 4215
Grab your mates, and your water pistols, and join us in the street for the Gold Coast's Biggest Water Pistol party this Australia Day!
The free outdoor event kicks off from midday on Thursday 26 January, includes:
– 20M Water Slide,
– Live entertainment,
– Food trucks, and
– Pop Up Bars
All ages are welcome.
Australia Day What's On at the Wattle Hotel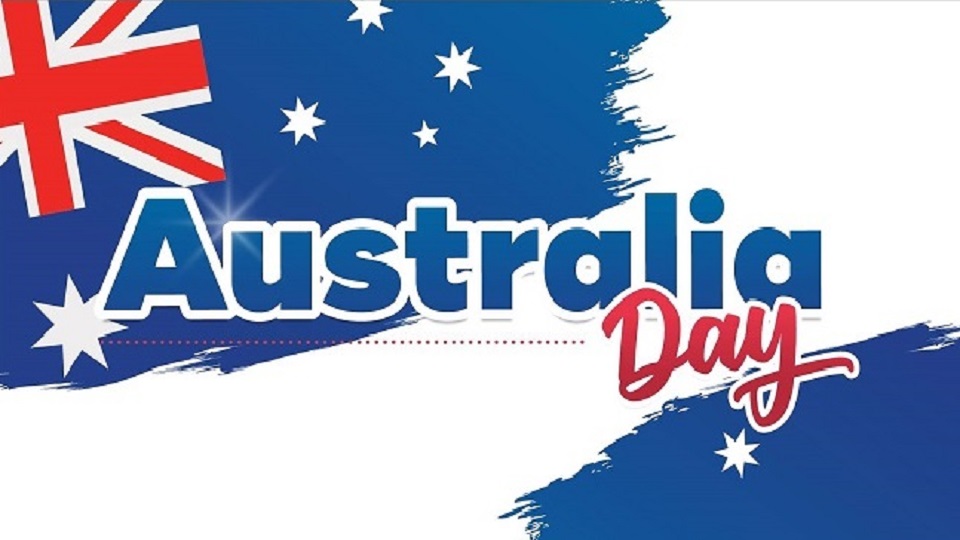 WHEN: Thursday, 26th January 2023
WHERE: The Wattle Hotel: 1 Reserve Road, Upper Coomera QLD 4209
Australia Day 2023 what's on at the The Wattle Hotel
FREE SAUSAGE SIZZLE
FREE FACE PAINTING
COLOURING IN COMP
LUCK DOOR PRIZE
AND MORE…………..
Celebrate our backyard at Coomera Lodge Hotel
WHEN: Thursday, 26th January 2023 at 10am
WHERE: Coomera Lodge Hotel: 160 Maudsland Road, Oxenford QLD 4210
Come celebrate the January public holiday with us!
Celebrate our backyard at Beenleigh Tavern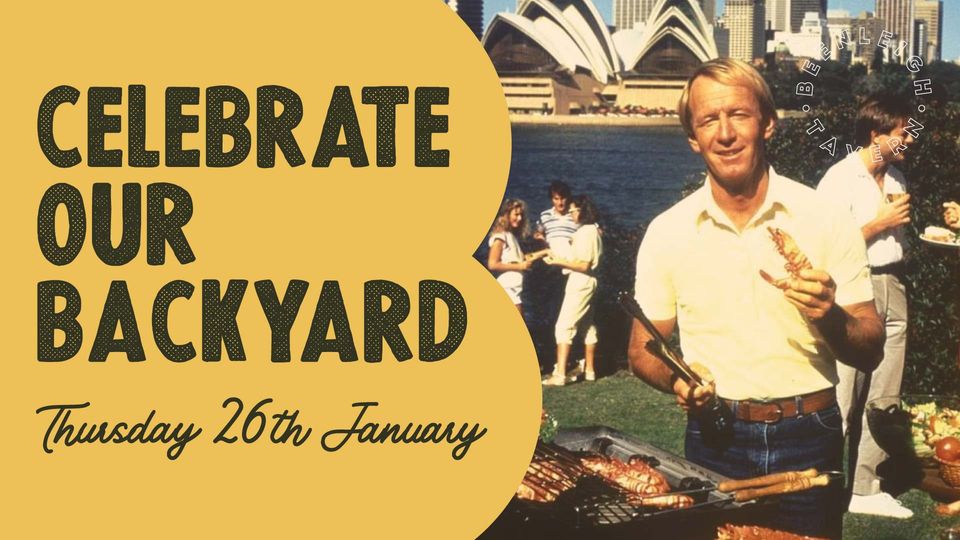 WHEN: Thursday, 26th January 2023 at 12pm
WHERE: Coomera Lodge Hotel: 160 Maudsland Road, Oxenford QLD 4210
Come celebrate the January public holiday with us!
2023 Australia Day Celebrations at HOTA, Home of the Arts
WHEN: Thursday, 26th January 2023 from 4pm to 8pm
WHERE: Home of the Arts: 135 Bundall Road, Surfers Paradise QLD 4217
🇦🇺Australia Day is a time for all Australians to reflect, respect and celebrate and the best way to do this is to do something Australian – get together with family and friends or go to a local Australia Day event.
🦘This year, the Gold Coast Australia Day Celebrations will be held on Thursday 26 January at the HOTA Outdoor Stage. Following the invite-only citizenship ceremony, this alcohol-free, family friendly free event kicks off 4pm and concludes at 8pm.
🎸Triple M's Spida, Ali and Flan will host the live and local music line-up on stage from 4pm. There'll also be plenty of free kids' activities, an assortment of delicious food trucks and a fireworks finale at approximately 7.50pm.
🛹Getting there: make your journey active and walk, ride, scoot or skate to the event! If driving your car is a must, please consider carpooling. Parking at the HOTA precinct will be free of charge on Australia Day.
🫶City of Gold Coast's Australia Day Celebrations are proudly supported by Triple M and assisted by the Australian Government through the National Australia Day Council.
Australia Day by the Bay
WHEN: Thursday, 26th January 2023 from 1pm to 4pm
WHERE: Harrigan's Calypso Bay: Harrigans Lane, Jacobs Well QLD 4208
Crikey, no need to sit on your "Pat Malone" on Australia day. Are you Goin ? WillaWara is going, …. only if dingos. So, head on down to the local billabong, (Harrigans Drift Inn – Calyspo Bay ) for just the most "awesomeist" day anyone could have. I mean, how much can a koala bear. Lunch, drinks, as well as activities. BOOK NOW !!!! To avoid missing out. We'll be there from 1.00- 4.00pm. (subject to adjustment)….. B.T.W. Go Anna.
Get ready for a delicious Aussie Day BBQ by The Bay!
BBQ Buffet:
$35 per head
$12 per head for under 12 years
We have a jumping castle and lawn games for the little ones to enjoy!
Plus, we have live music from the Double Vision band from 1pm to 4pm.
Outdoor seating & Grass area available. Bookings essential.
AUSTRALIA DAY: Reflect. Respect. Celebrate.
WHEN: Thursday, 26th January 2023 from 9.30am to Lunch
WHERE: Oxenford & Coomera Community Youth Centre: 25 Leo Graham Way, Oxenford QLD 4210
Kick of your Australia day at the Centre with:
> FREE BBQ FEED
> MUSIC
> JUMPING CASTLE
> FACE PAINTER
> ICE CREAM VAN
> THONG THROWING COMP
> LAMINGTON/PIE EATING COMP
And so much more…
It is going to be such a fun kick start to Australia Day, so make sure you stop in before you head to your usual Australia Day plans.
Australia Day 2023 @ Nerang RSL!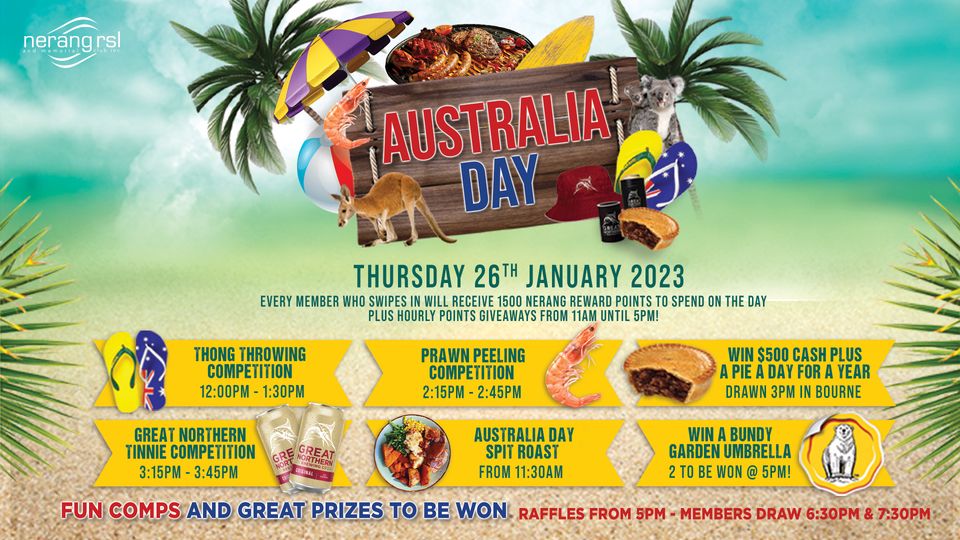 WHEN: Thursday, 26th January 2023 from 10am
WHERE: Nerang RSL & Memorial Club: 69 Nerang Street, Nerang QLD 4211
Throw those thongs, peel some prawns and crack open a coldie – Australia Day is on it's way! It's the Coast's BEST Celebration and it's on at Nerang RSL this January!
Lamb on the Spit from 11:30am, awesome competitions with great cash and prizes to be won throughout the afternoon, 1500 Points for every Member who swipes in on the day AND Hourly Points Giveaways to thank you for coming. Nerang RSL is also be kicking off our next Major $20K Giveaway plus much, much more. Make plans to join us this Australia Day!
Aussie Day @ The Club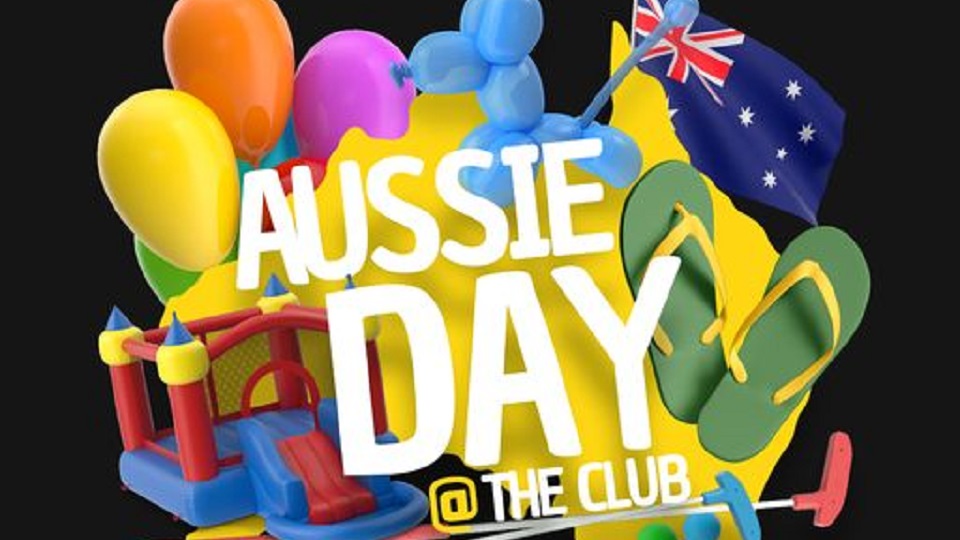 WHEN: Thursday, 26th January 2023 from 11.30am
WHERE: The Club at Parkwood Village: 76-122 Napper Road, Parkwood QLD 4214
🇦🇺 Aussie Aussie Aussie Day Celebrations at The Club ☀️ 🩴 🇦🇺
Perfect for the whole family!
⛳️ Free mini golf*
🎈 Free face painting, balloons & temporary tattoos
🏰 Free jumping castle
🎧 DJ Paulie on the decks inc. Aussie bangers! 12pm – 4pm
🍻 Aussie food & beverage specials
Book your table in early to lock in your spot using the link below.
*Receive one complimentary mini golf ticket per main meal purchased
Australia Day @ The Pimpama Pavilion
WHEN: Thursday, 26th January 2023
WHERE: Pimpama Pavilion: 5 Dixon Drive, Pimpama QLD 4209
This Australia Day, Thursday 26th January the Pimpama Pavilion will be home to The Best Mullet Competition. Tag your Friends, your Boss, Neighbours, Mum, or Dad.
If you know a good Mullet, we wanna see it too!!!
The party doesn't stop there, we've got fun fo everyone, including:
🇦🇺 The VEGEMITE SCHNITTY… Available All Day!
🇦🇺 BBQ SAUSAGES from 2:30pm-5:00pm!
🇦🇺 LIVE PERFORMANCES from Cam and Holly!
🇦🇺 FACE PAINTING for the Kids!
Book Now using the link below.
Aussie Day Crab Races at Woongoolba Bowls Club
WHEN: Thursday, 26th January 2023 from 12pm
WHERE: Woongoolba Bowls Club: 324 Cabbage Tree Point Road, Steiglitz QLD 4208
🇦🇺 Australia Day is just around the corner and Woongoolba Bowls Club have a fun day planned for you 🇦🇺🦘
🇦🇺 Sausage Sizzle
🇦🇺 Crab Races
🇦🇺 Thong Throwing Contest
🇦🇺 Aussie Trivia
🇦🇺 Music
Aussie Aussie Aussie!
WATCH THIS SPACE!
We will keep adding events as we find them!