Whether you are stuck at home due to COVID, another illness, rain or another reason it can be difficult to keep toddlers and small children entertained.
As always Fun Things for Toddlers is here to make Mum's, Dad's and other Carers' life easier wherever we can when it comes to your toddler.
We have compiled this list of ideas of Stuck at Home Activities to Entertain Toddlers, Preschoolers and the young at heart. ❤
Toddler Craft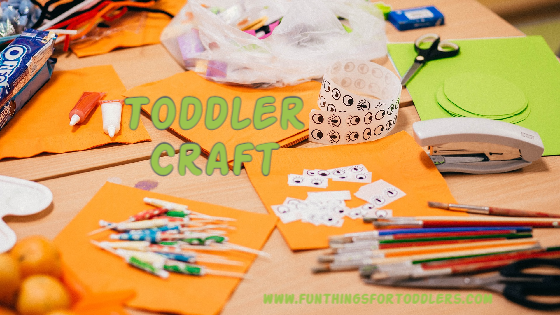 My two children love drawing, painting and craft. When we are stuck at home these types of activities are always requested. We do have a good stock of colouring-in materials, playdough etc. but when we are stuck at home for longer periods the kids usually want more than just these activities. It can be difficult to come up with ideas so I always like to use themes. With Australia Day and Valentine's Day coming up at the moment I would look for craft activities using these themes to help with my search. I have just compiled two Fun Things for Toddler's Pinterest Boards on Australia Day Craft & Activities and Valentine's Days Craft & Activities, if you are stuck at home at the moment and looking for craft ideas for your toddler please check them out.
Obstacle Course
After watching the Bluey episode on the backyard obstacle course, it has become a popular at home activity at our house. The first couple of times I either built or helped build the course using toys, outdoor play equipment and furniture for the kids to play on but now Fletcher is just as keen to build the course himself then show us what needs to be done which significantly increases the time spent on this activity – a big win! An indoor obstacle course is on our list of things to do in wet weather too. We have put together another Fun Things for Toddler Pinterest Board called "Toddler Obstacle Course" for inspiration on both indoor and outdoor obstacle courses.
Blanket or Pillow Cubby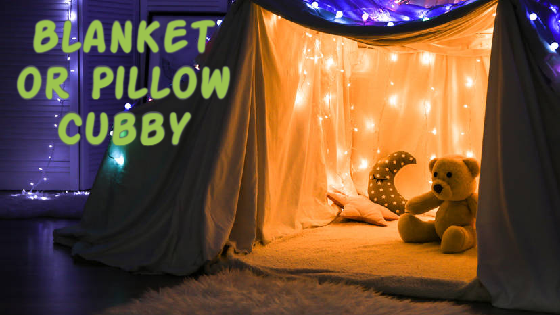 Another popular stay at home activities in our house especially when it is raining is building and playing in a blanket/pillow cubby. The building part of this activity is the labour intensive part of this activity for Mum's and Dad's but once it is set up my kids can entertain themselves with imaginary play in the blanket cubby for hours!
Bubble Foam
Bubble Foam is a super easy to make at home and a great outdoor sensory activity when you are stuck at home in warmer weather. We have instructions and more information on how to make Bubble Foam here on the Fun Things for Toddlers website.
At Home Picnic
Just before it's raining or you are stuck at home doesn't mean you can't enjoy a picnic! If it's raining try an indoor or undercover picnic if it's fine set-up in the front or back yard. I find the clean up from a picnic is a lot easier plus your kids will love the change of routine.
Scavenger Hunt
Another great activity that you can do either indoors or out is a scavenger hunt. With all the resources available online it doesn't have to be hard for mum's and dad's to set-up. Check out the Fun Things for Toddler's Scavenger Hunt Inspiration Board on Pinterest for ideas and resources to organise a scavenger hunt at home for your children when you are stuck at home.
Baking
We have been baking since Fletcher was quite small. I have found the stressful part trying to bake with a small child is the prep part so I stick to simple recipes or cake mixes which makes the experience a lot more enjoyable for everyone. Three things we like to bake are Chocolate Chip Cookies, Banana Muffins and an easy non-bake option Rocky Road. When it comes to rocky road I like to include the kids in the prep. Fletcher practices his cutting skills cutting up the marshmallows and Harper improves her motor skills breaking the chocolate into small pieces. To avoid too many treats we will often do our baking so it can be shared with friends and family.
Toddler Snacks and Lunch Ideas
One of the things I struggle with the most when stuck at home with the kids is coming up with different snack and lunch ideas for the kids. If you struggle with this as well, check out the Fun Things for Toddlers Pinterest Inspiration Board on Toddler Snacks & Lunch Ideas.
For more great ideas to entertain your little one in and out of the house on the Gold Coast Like Fun Things Toddlers on Facebook, Follow Fun Things for Toddlers on Instagram and subscribe to receive our monthly newsletter.